A campaign has been launched online against Kirinyaga Governor Anne Waiguru after she threatened to sue musician Kennedy Ombima aka King Kaka over his controversial song, Wajinga Nyinyi.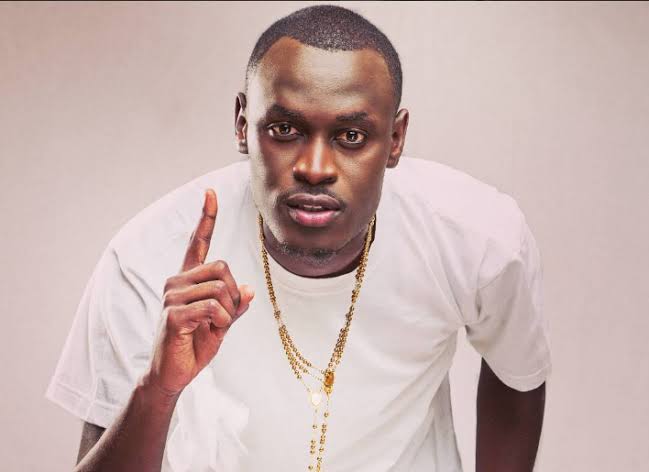 Waiguru, through a letter sent by Kiragu Wathuta and Company Advocates to King Kaka, wants the rapper to pull down his song and offer an apology for defaming her.
"Our instructions from you which we hereby do the compliance of the conditions set hereafter within 48 hours of the date of the receipt of the date of time of dispatch hereof; that you offer unequivocal unqualified and unreserved retraction as well as an apology to our client subject to review and approval," said Waiguru in a letter sent to King Kaka on December 15, 2019.
The song, which was released on Saturday, seemingly depicts the county boss as extremely corrupt and having been engaged in the theft of public funds at NYS, which she states is not true.
"Ati Waiguru ako kwa office na story ya NYS tulishasahau Biro moja alibuy 8 thao Biro tunanunuanga mbao (Waiguru is in office, we have forgotten she bought one pen at Sh8000, we buy a pen at Sh20.)," King Kaka sings.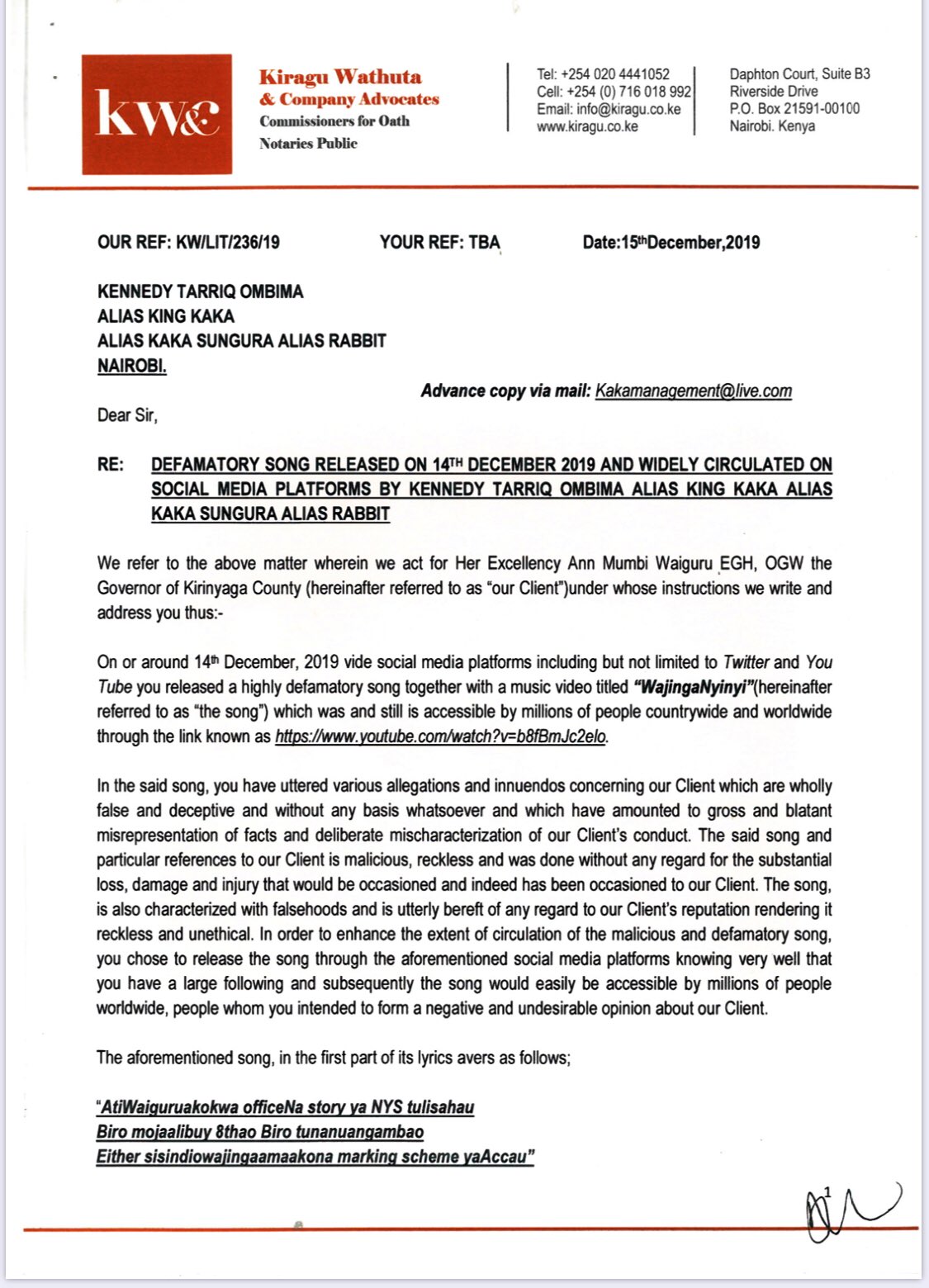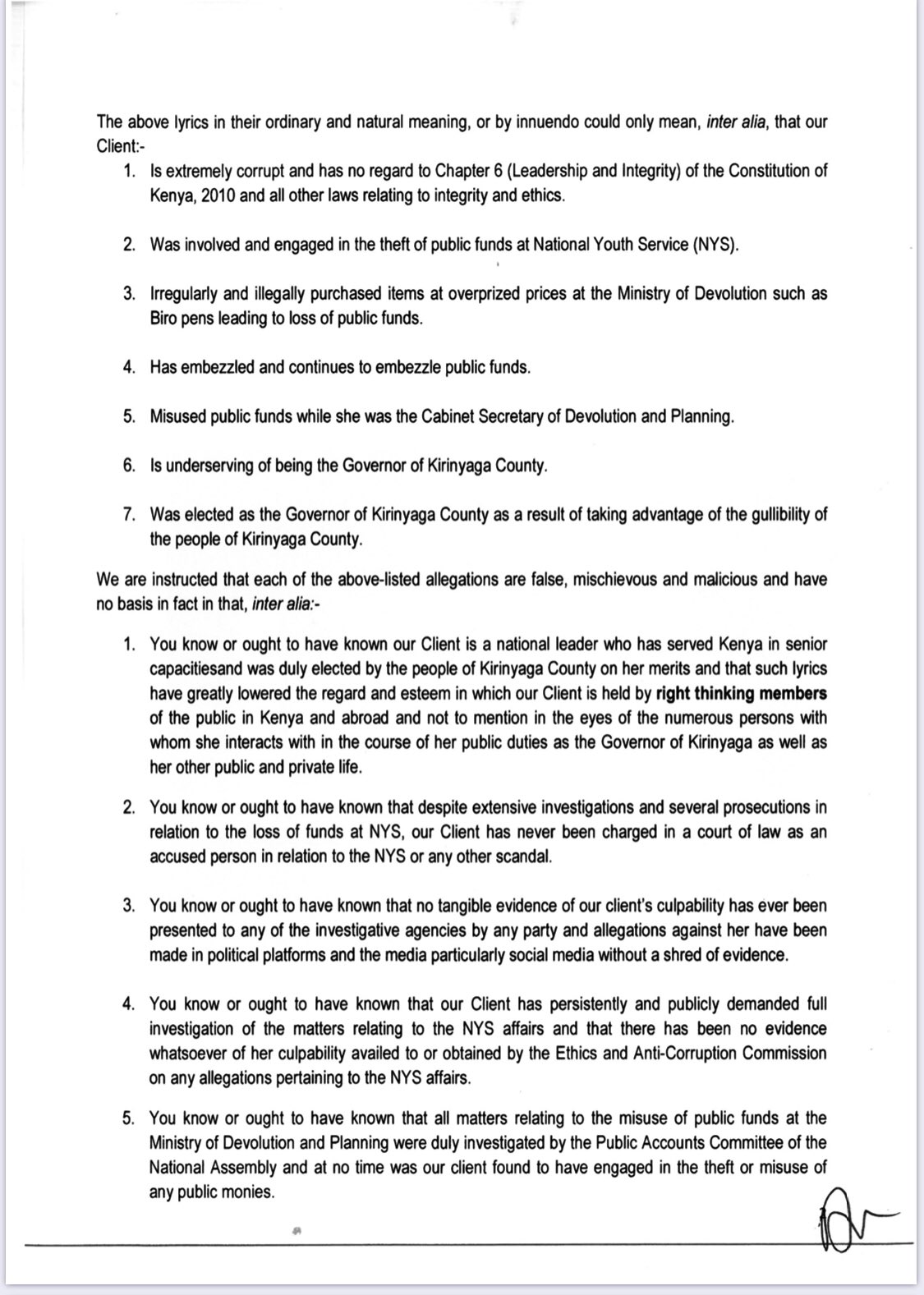 While taking to Twitter, activist Boniface Mwangi urged like-minded Kenyans to support Kaka Sungura for speaking truth to power.
Governor @AnneWaiguru has threatened to sue @RabbitTheKing because of #WajingaNyinyi poetry piece. It's important we support Kaka Sungura for speaking truth to power. Let's all tweet #IstandWithKingKaka and tag Waiguru so she knows WE SHALL NOT LET HER INTIMIDATE King Kaka! https://twitter.com/bonifacemwangi/status/1205765344666750976 …

Boniface Mwangi

✔@bonifacemwangi

Wajinga Nyinyi by @RabbitTheKing. Moto sana. Amesema ukweli mtupu! Tazama. Skiza. Elewa. #KingKaka #WajingaNyinyi
2,750 people are talking about this
A section of Kenyans took to Twitter in support of the musician using hashtag #IstandWithKingKaka
"#IstandWithKingKaka @AnneWaiguru 
should understand that 
@RabbitTheKing 
has more patriots behind him. Ann Waiguru was the main beneficiary of NYS scandal and we all know that including her.
@MigunaMiguna
is awake and will be back to lead the revolution,
" said Kibiwott Korir.
"
#IstandWithKingKaka
 no matter what, we can't live in a country where people like @AnneWaiguru

don't want to hear the truth, just accept and change[sic],
" added Engineer Bram.