Even as the new year 2020 sets in, wrangles inside the ruling party Jubilee seems to be far from over.
Barely a year after his dramatic resignation as Jubilee Party Vice-chairperson, David Murathe has once again found himself on the receiving end after Ainabkoi MP William Chepkut questioned his role in the ruling party.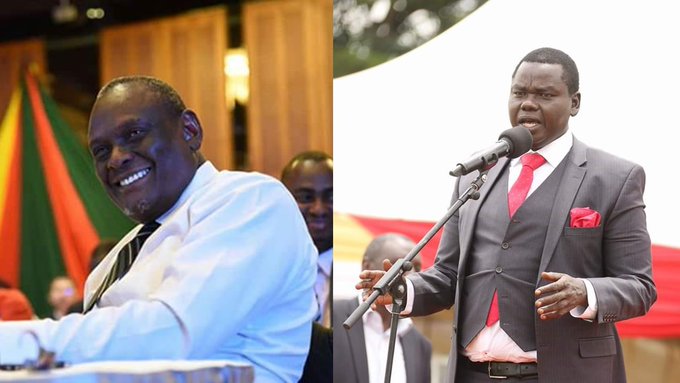 Through his twitter account, the MP questioned what makes the former vice-chair to always think he was special and can still call for shots in the Jubilee party.
While insisting that Murathe's authority to speak on behalf of the party ended a long time ago, Chepkut wondered if there were any forces behind Murathe's recent controversial talks.
"Murathe resigned from Jubilee Party. What makes him feel he has the right to constantly speak for the party? In whose capacity?" posed Chepkut.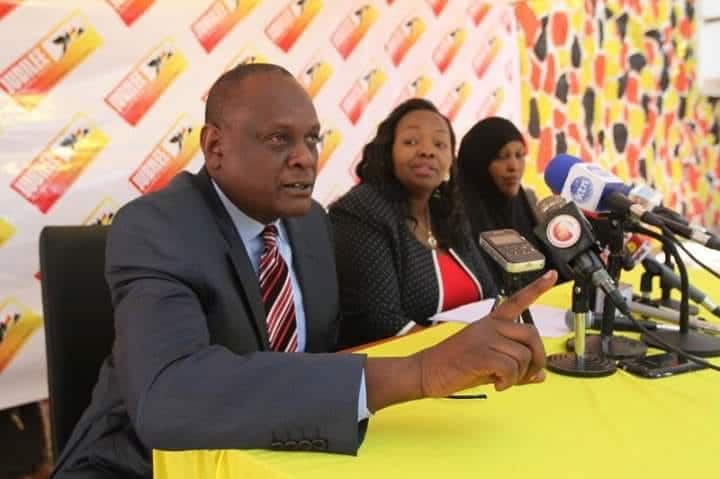 Recently, Murathe stirred a political turmoil when he was quoted insisting that President Uhuru Kenyatta was still eligible for prime minister's position.
Murathe opined that should the Building Bridges Initiative (BBI) proposals be implemented, then Uhuru will have higher chances of becoming prime minister since there was no clause in the constitution that prevents him from doing so.
In an exclusive interview with Citizen TV on Sunday, December 30, Murathe insisted that while the Constitution bars the president from seeking re-election for the third time, the same constitution does not stop him from possibly becoming a prime minister.
Murathe hinted at a new political formation in the offing that will ensure that both President Uhuru Kenyatta and ODM party leader Raila Odinga will form a formidable coalition that will dictate the political landscape of Kenya in 2022.
Nkt! Former @JubileePartyK Vice Chair Mr.David Murathe have echoed what others have been echoing?That Jubilee Party Primaries,General Elections 4,(2017 & 2013)were rigged,vindicating @CoalitionNASAKe & Supreme Court @dkmaraga ruling.Servers Wide Open()Sasa,#Mutarevit nini? https://twitter.com/SolomonKarori2/status/1212251303939858432 …

Solomon Karori

@SolomonKarori2
See Mr. Moses Ndichu Njenga's other Tweets
"Uhuru is going nowhere, even if his term comes to an end in 2022, he will be there in the political circles. The two leaders are going to be in the new formations and Uhuru can let the former prime minister Raila Odinga to vie for the presidency while he goes for the seat of the Prime Minister," stated Murathe.
Murathe announced his official exit from Jubilee party on January 6, 2019, saying his position at the party was no longer tenable.
The ex-official explained his resignation saying there was no way he was going to sit in the same National Executive Council, NEC with a man (Ruto) who felt that he, (Murathe) was out to block him from ascending to the presidency.