With just less than a thousand days before President Uhuru Kenyatta's term in office comes to an end, Kenyans have taken to their social media sites to weigh in on the achievements made by the Jubilee government since it came into power in 2013.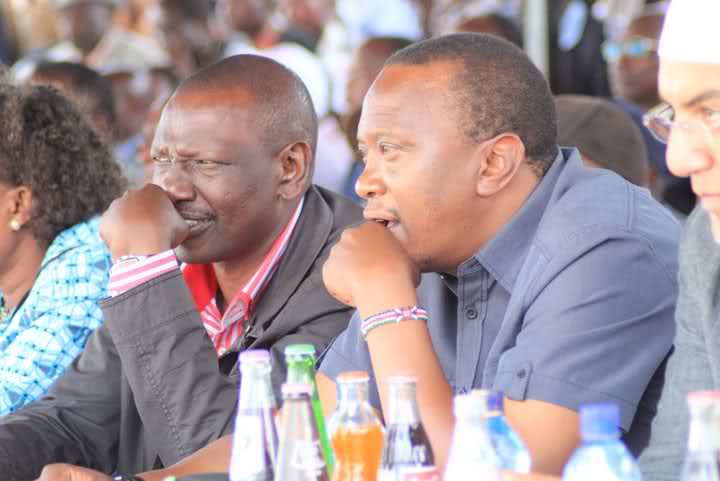 When Uhuru and his deputy William Ruto assumed office in 2013, they excited many Kenyans with promises of transforming the country through the creation of jobs as well as improving the economy.
And as the clock fast tickles towards 2022, Uhuru's promises seem to have evaporated into the thin air if the current reactions on social media sites are anything to go by.
President Uhuru Kenyatta has over the past seven years been on the spot as Kenyans debated on whether or not his government delivered on promises made in their 2013 ad 2017 campaigns.
Despite boasting of a milestone achievement in the construction of the Standard Gauge Railway, the expansion of road networks, connection to electricity and the reduction in the cost of doing business in the country, the unforgiving Kenyans seized the opportunity to hit back at Uhuru's government.
The burden of soaring debt, the rising cost of living, poor infrastructure and runaway corruption painted a picture of a failed government for the better part of Thursday morning as Kenyans took to Twitter to express their frustrations.
While reacting to a question posed by a local newspaper on whether the president was going to fix Kenya's economy before the lapse of his final term, many users argued that Uhuru was already overrated and could do nothing to salvage the situation.
"President Uhuru Kenyatta has 950 days remaining in office. Can he fix an ailing economy, create jobs, tame debt, tackle graft and navigate a delicate political landscape in the less than 1,000 days ?" read the statement by the Standard Newspaper.
Here are some of the responses from Twitter and facebook;
However, there were some who believed that the president was still capable of salvaging the situation.