Former President Daniel Moi who died on Tuesday, February 4, 2020 was known to be a no nonsense Head of State but in 1999 daring thieves broke into his Kabarak home and made a way with a prized possession- a golden 'jogoo.'
At the time the home was guarded by General Service Unit (GSU) officers- and it was the most guarded alongside State House but the robbers managed to gain access and make away with the cockerel sculpture.
The cockerel according to reports was made of 20kg of pure gold and has never been found to date.
Reports over the theft at his home remain a mystery as the matter was not made public but action was taken against the officers who were guarding the home then.
During the investigations, the then head of Presidential Escort, Samson Cheramboss said that a window in the house had been broken during the robbery.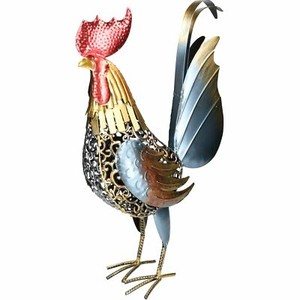 The incident saw President Moi replace Mr Cheramboss with Mr David Kimaiyo the former Inspector General of police.
Political leaders and Government officials also took advantage of the incident and started calling for the resignation of the Head of State.
Such an official was the Attorney General Kiraitu Murungi who wondered how the government could not even protect its boss.
The incident took place two years after yet another incident that saw Mr Moi's bodyguard break into his house and made away with millions that were meant to be used during the general elections.
This are not the only incidents that saw robbers target the former Head of State- in 2008 a top-of-the-range car valued at Sh18 million that was owned by Mr Moi was stole from a garage in Nairobi and driven to Tanzania.
In 2017, 16 cows were stolen from his home at Ol-Banata in Rongai Sub-County in an incident that equally shocked the nation.