Mzee Moi fell out with his late wife Lena Moi whom they sired seven children together and led most of his life as president lonely.
A little incident In 1974, saw the two lovebirds part ways. The late Moi had organised a dinner dance at the Rift Valley Technical College and Kenya's founding President Mzee Jomo Kenyatta was the chief guest. Everything went smoothly until the floor was open and the invited guests took to the floor to unleash their best dancing styles, While the tall, dark and handsome Moi danced with the then First Lady Mama Ngina Kenyatta, Moi's wife refused to dance with the Mzee Kenyatta and even insulted him.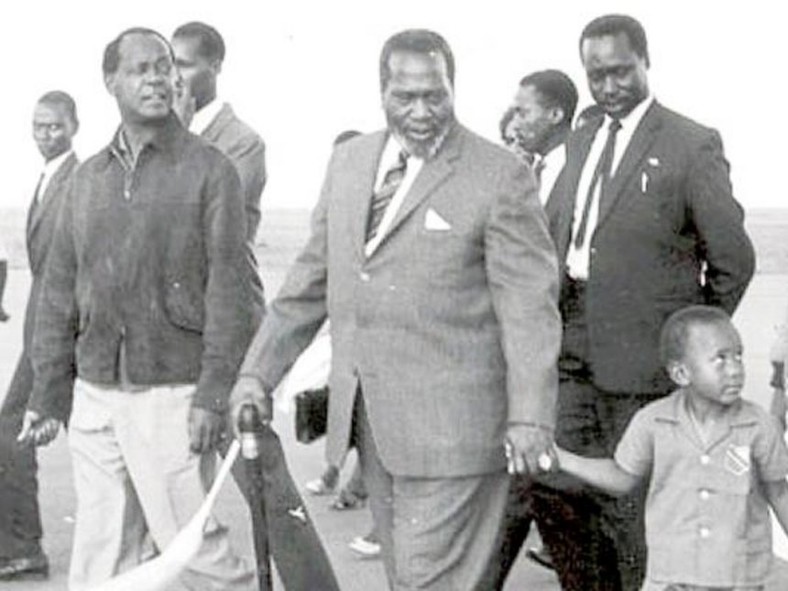 Founding father Mzee Jomo Kenyatta with then vice president Daniel Arap Moi & young Uhuru Kenyatta
"As an uncompromising Christian (Lena) believed that dancing was sinful, but the insult to the President gravely embarrassed Moi," Moi's biographer Andrew Morton wrote in The Making of An African Statesman.
Following the 'embarrassment', Moi sent his wife away from the vice-president's official residence at Nairobi's Kabarnet Gardens to Kabimoi where she quietly lived with her son Jonathan until her death in 2004.